Community Development Institute, CDI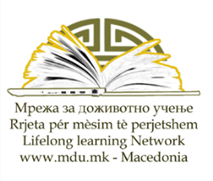 Association Lifelong Learning Network works on projects that lead towards enhancing and promotion of adult education and lifelong learning.
Vision: Macedonia, economically developed country with educated and employed people.
Mission: Strengthening the capacities of service providers for adult education and sustainable development programs appropriate to the needs of the labor market for local economic development and reduce unemployment.
Aims: Development and promotion of adult education, reducing unemployment in the Republic of Macedonia, Support structures, organizations and institutions for sustainable adult education.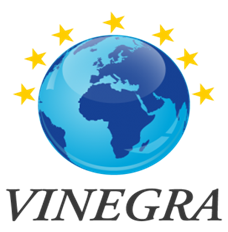 Vinegra Com Tetovo is a private company defined and declared also as social enterprise, aiming to provide services for citizens of Macedonia with highest quality at best possible and affordable prices.   Vinegra Com operate at national and international level, being partner of European and US based non-profit organizations and institutions, as well as companies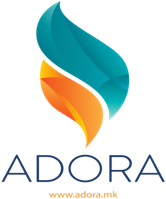 ADORA – Tetovo is a non-governmental and non-profit organization that works on strengthening the capacities of the organizations and individuals, as well as on improving the living conditions and standard of life of the citizens.
Association Adora was registered in 2010 aiming to address the challenges of the citizens at the local level and to influence the improvement of the quality of life in the municipality.
Within its program activities, Adora is active in the following areas:
Lifelong Learning Program,
Rule of Law Program and Confidence Building Measures,
Social Inclusion Program,
Program for self-sustainability and capacity-building,
Rural Development Program
Program for Environmental Protection,
Activities within other networks and associations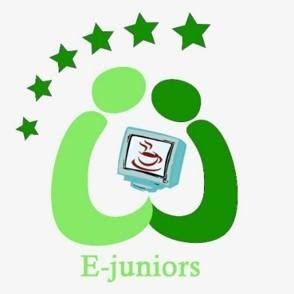 E-Juniors works in tandem with E-Seniors since its creation, the two organizations having the same social objectives: social cohesion, fighting e-exclusion, diminishing the digital divide and promoting the internet culture.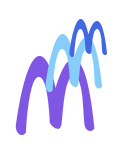 M3Cube is an organisation based in Paris focusing on intergenerational issues and entrepreneurship. It has also a substantial experience in European projects and is a privileged partner of E-Juniors and E-Seniors.

The European Platform for International Cohesion (EPIC) is an NGO that was established in Italy in early 2020 to build on the experience of its members coming from various social and educational backgrounds to promote the values of European integration in all its social and economic facets.
The core of the association is to promote awareness and ownership of the fundamental concepts of cohesion that stand behind the European Union. EPIC was founded by its members as a grassroot movement to counter the wave of the anti-European sentiment that started afflicting the dream of a United Europe to promote with small but concrete actions the values of European cohesion.
The spirit behind EPIC is one of "togetherness" and unity in a particular moment of social distress of the European dream. The purpose of EPIC is hence to promote and instil European values of integration and cohesion.
EPIC organises events of awareness among civil society and groups of citizens to provide concrete and valuable examples of the many positive opportunities of the European Union to inspire the population at large and share the values of European integration. The purpose of those activities is to promote engagement among various cohorts of target groups, ranging from youth to seniors.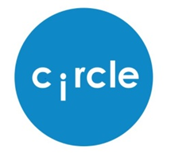 CIRCLE was established in 2017 by a group of practitioners in the field of entrepreneurship, education and training to serve as a platform to establish international collaborative networks as well as facilitate international networks and cross-border projects.  CIRCLE is a not-for-profit associating professionals with more than 15 years of international experience in the definition and implementation of projects for the promotion of international and cultural exchanges, European integration, training planning and delivery, networking, project management, entrepreneurship and business development.  
CIRCLE is active in the development and deployment of awareness and visibility campaigns to reach various categories of stakeholders such as policy makers, academia and research community and civil society at large.  Awareness and information campaigns relate to the specific aspects of European integration with a view to entice proactive participation from partners within the European and extra European territory.

ESSEI was established in 2016 by a group of practitioners in the field of International Relations, European Affairs and Social Sciences. ESSEI's mission is to promote European integration through information, awareness and capacity building activities.  To pursue its objective, ESSEI also carries out research and analysis of socio-economic trends influencing the process of European integration.
ESSEI promotes EU integration by:
Creating knowledge: ESSEI carries out research and analysis of policy and regulatory trends at European level.  Moreover, ESSEI hosts roundtables and brainstorming sessions among practitioners and produces articles, policy memos and briefs on most relevant issues and topics affecting European integration;
Sharing knowledge: ESSEI is also a platform for knowledge creation and sharing on EU integration. ESSEI's founding members are recognised practitioners of EU integration and EU affairs, and have an extended network among relevant communities of practice at EU level that are also mobilised to share knowledge and experiences;
Brokering Partnerships: ESSEI as a networking platform to facilitate and broker partnerships among participants in the EU integration process.
Thanks to the consolidated experience of its members, ESSEI has the ability to carry out significant visibility and dissemination activities at EU level, in particular:
Stakeholders identification: profiling, identifying and mobilising relevant stakeholders from the community of practice and EU policy makers;
Development of strategic dissemination and exploitation plans and strategies: ESSEI has consolidated experience in devising visibility and outreach campaigns to disseminate initiatives, activities and results;
Implementation of dissemination activities: development and deployment of targeted dissemination activities to maximise impact and reach target audiences with the most appropriate communication means.

ARRABAL-AID is a social and non-profit organization. Our mission, FROM 1992, is to work for full employment and social integration of people, especially the most vulnerable, supporting them through measures and actions to impact on the social environment. We must take good care of all people and taking care of the quality we give in our services, making the person served leave our entity having satisfied their demand.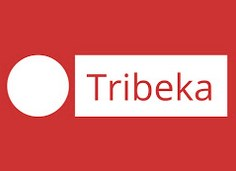 Tribeka provides the best work experiences, training courses, workshops and seminars for students and adults, Tribeka is dedicated to bring value into every aspect of training and learning mobility.
As partner of schools from all over Europe it has become the best and most successful Spanish work experience provider agency in the education sector.
With a professional and committed team, Tribeka ensures consistency and quality, delivering world class services in a professional outstanding standard.
As part of ETN International, Tribeka shares and contributes towards a clear vision about the powerful magic behind learning and training in an international environment.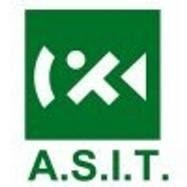 The Association for the Service of Research and Technology is a private non-profit association which designs and manages projects related to technology development and local levels since 1989.
Since its foundation in 1989, ASIT has fostered the creation and development of numerous innovative business projects. ASIT has also directly managed funding programmes for technology infrastructure, business modernisation, etc.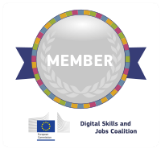 The Greek National Coalition for Digital Skills & Jobs is a multi-stakeholder initiative, providing a propitious organisational environment inside the Greek public and private sector that acts as a precondition to fully reap the benefits of digital technologies in order to enhance productivity and growth of the Greek economy. By bringing together Greek National stakeholders as members under the same umbrella, it is the first and largest of its kind in Greece.
To this goal, the Greek National coalition, under the leadership of the Ministry for Administrative Reconstruction and in collaboration with major national stakeholders, has set off to develop a functional ecosystem that includes policy makers, academia, entrepreneurs and businesses, in order to assist in the implementation of structural reforms and actions to acquire or enhance digital skills, promote growth and help the best and brightest talents shine.
The initiative concentrates efforts to leverage accumulated knowledge, strategies, best practices and policies in Europe, implemented for the promotion of Digital Skills and e-Leadership; build digital transformation capacity in public sector; offer state-of-the-art career counselling and mentoring; raise awareness about ICT careers; enhance ICT enabled entrepreneurship; encourage a more balanced representation of gender in economic decision making; end the digital divide and build an e-inclusive society.

The Collectif Social Web is an association, based in Bayonne, whose aim is to use digital technologies as a driver for development, training and promotion for an under-represented public in the web economy. Every week, we run workshops in our offices to support, mediate and train people in digital tools. We regularly organise events around digital culture: Repair Café, use of free software, Install Party (Linux), conferences/debates… for all audiences. Finally, we are setting up intensive digital training programmes. A "Frankly Web School" accessible to all inhabitants of priority neighbourhoods, without any diploma requirements.