Download content: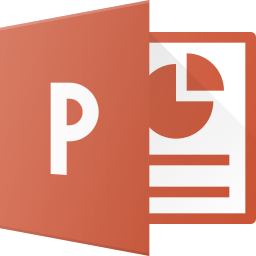 Content
Description
Data
References
Game
Content
Training content development​
The training content is divided in five sections, one per each formal phase of the model.
Preview is about "scanning" the summative information contained by the text, article, etc. As a formal pre-assessment of the given content, during the preview phase the reader is recommended to focus his/her attention on things such as: summary, introduction, tables/diagrams, keywords of relevance (typically indicated in Bold, Italic or in different colours) an on any other element of the text that is indicative of relevant takeaways.
If the Preview is about getting a sense on the overall picture, Questioning is about trying to extrapolate meanings. The best effective way to do so, is by splitting the given text in sub-paragraphs and assigning to each one of them a guiding question based on the specific topic they address. 
After pinpointing main areas of interest, it is time for the actual reading session. This is not a passive reading but it is instrumental to allow readers in summarising the key information. A key recommendation is to stay focus and do not "zoom out" from the text, that way readers are able to maximize the information gathered from each paragraph.
Basically, it consists in repeating aloud what just has been focus of the reading process – possibly, without looking at the text. This should be carried out in a very playful way, for instance: pretending to be interviewed on the subject. Acting proved to be a very effective way to absorb information, as unusual as it can seem. 
After a brief break, readers are invited to go back to the text and, without looking at it, see what they actually remember about it. Testing means replicating the Summarise process with more naturalness and ease. If readers are confident in their "mocking lecture", it means they are succeeding in their learning experience, on the contrary readers are recommended to go back to point no.3 and repeat the process.
Description
Description
In this module targets will be introduced to the PQRST Model (Preview, Question, Read, Summary, Test). The PQRST Method is among the most reliable way to learn new material and retain knowledge in your memory. 
Originally based on an experimental work conducted by a group of psychologists, this technique is recommended by professional across all domains of education and training and it found great echo among high-school and college students.
Even tough the model is designed to be applied in studying, it can be virtually readapted in all settings: there are no formal boundaries for its application.
Due to its great popularity, the model found many revisions but it never changes in its "core".  Learners will be guided through all five steps of the method with clear examples that they can refer to have a better grasp on the matter
Learning Outcomes/Objectives
Firstly and foremost, targets will have the opportunity to acquire a new studying method that is perfectly suitable to their specific needs. Through practice, targets will be able to transfer their new skills in all domains. 
The ultimate goal is to equip them with a practical method to strengthen and exercise their mnemonic functions, their efficiency in absorb new information and retain knowledge, and most importantly, their perception of self-efficacy and self-awareness.
Wrap up
Preview
Tips and tricks: 
Go straight to the table of contents

Take note of headings

Jump from introduction to conclusions
Question
Tips and Tricks: 
Translate text's headings into questions, e.g. What do we mean by Question in the PQRST Method?

Try to make linkages with Preview's considerations

Avoid T/F questions and try to reformulate using Who/What/Where/When/Why/How
Reading
Tips and Tricks
Separate the text in macro-clusters 

Feel free to make use of external tools such as stickers and highlighters

Set-up mid-intervals after which you self-evaluate the comprehension of the text
Summarise
Tips and Tricks 
Write a short script

Resume your speech in bullet points

If possible, stand in front of a mirror – that will boost your confidence and self-awareness
Testing
Tips and Tricks
Use the questions in steps no.2 as a reference guide

Try to associate concepts to images

Pitch your speech to the point where you are able to give the same information with the less amount of words
Data
Author
IHF asbl
Language
English
Glossary entries
Self-efficacy: originally proposed by the Canadian psychologist Albert Bandura, the concept of self-efficacy refers to: "how well one can execute courses of action required to deal with prospective situations". A healthy self-efficacy mindset brings a boost-effect to learner's competence to act with confidence, effectiveness and motivation.
Self-awareness: a state of mind that enables people to compare and assess their current standards with their internals (and personal) expectations. Being self-awareness a powerful mean for deep and profound understanding of one's emotions. Self-awareness triggers the design and "engineering" of a consistent response to a state of need – regardless of the context from where it comes from (family, business, etc.).
References
Game