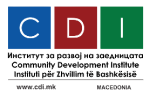 The Community Development Institute (CDI) is a non-governmental and non-profit national umbrella association for development, education and social services.
The CDI's experience is based on more than 25 years' work within the community, addressing citizens' problems, needs and helping in overcoming challenges.
Strategic aims:
Improvement of the living conditions and standard of life.
Strengthening of the democracy and civil society;
Vocational Education and Training / IT training 
Economic development 
Social services for vulnerable groups
Social cohesion 
The CDI operates at local, national and international level, providing services and conducting activities in different regions, and in partnership, in various countries. We conduct activities on 4 continents: Asia, Africa, Europe and North America. 
The CDI has extensive knowledge and experience in implementing EU funded projects, providing high-level quality  outputs and services:
creating diverse e-platforms and open educational resources, e-learning courses and has very strong potential and human capacities for implementation of projects related to e-learning.  
possess relevant knowledge and experience implementing VET programs, offers trainings in cooperation with local and state institutions on various topics. 
the organisation is a verified provider of Vocational Education And Training and of adult education by the Ministry of Education and Science of Macedonia.
well positioned in Macedonia as an organization that works on development of adult education and it's recognized by the institutions as a relevant organization in that field, confirmed with signed memorandum for understanding and cooperation
works as a social enterprise and offers products and services to the community.
the organisation is a secretariat of the national platform for economic development which gathers Universities, chambers of commerce, civil society organisaitons and other relevant institutions.
Associated Partners of Community Development Institute, CDI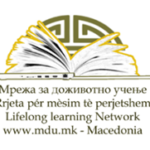 Association Lifelong Learning Network works on projects that lead towards enhancing and promotion of adult education and lifelong learning.
Vision: Macedonia, economically developed country with educated and employed people.
Mission: Strengthening the capacities of service providers for adult education and sustainable development programs appropriate to the needs of the labor market for local economic development and reduce unemployment.
Aims: Development and promotion of adult education, reducing unemployment in the Republic of Macedonia, Support structures, organizations and institutions for sustainable adult education.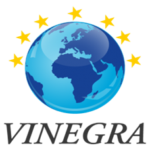 Vinegra Com Tetovo is a private company defined and declared also as social enterprise, aiming to provide services for citizens of Macedonia with highest quality at best possible and affordable prices.   Vinegra Com operate at national and international level, being partner of European and US based non-profit organizations and institutions, as well as companies.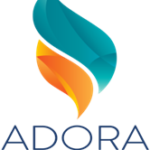 ADORA – Tetovo is a non-governmental and non-profit organization that works on strengthening the capacities of the organizations and individuals, as well as on improving the living conditions and standard of life of the citizens.
Association Adora was registered in 2010 aiming to address the challenges of the citizens at the local level and to influence the improvement of the quality of life in the municipality.
Within its program activities, Adora is active in the following areas:
Lifelong Learning Program,
Rule of Law Program and Confidence Building Measures,
Social Inclusion Program,
Program for self-sustainability and capacity-building,
Rural Development Program
Program for Environmental Protection,
Activities within other networks and associations