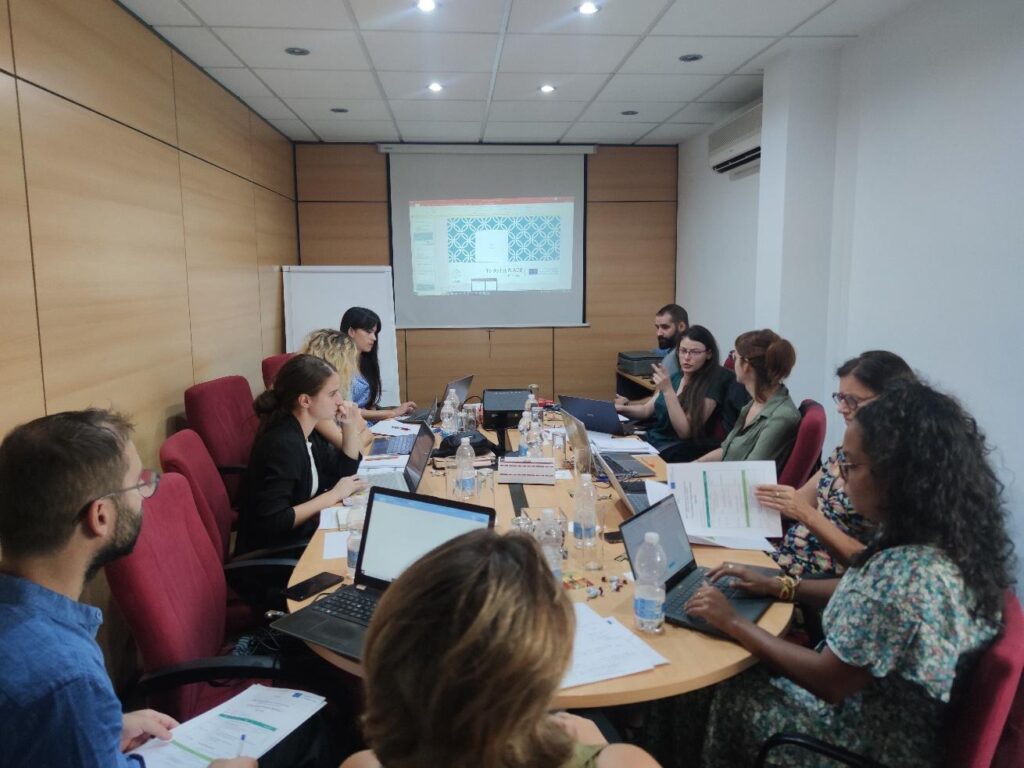 On September 22nd 2022, partners joined the third transnational meeting of the DISK project, an initiative co-funded by the Erasmus Plus Programme of the European Commission. DISK gathers 8 organisations from 6 different countries (France, Italy, Belgium, Spain, Greece, Republic of North Macedonia). The meeting took place in Malaga, hosted by the Spanish partner ITSFA.
The main aim of the meeting was to assess the development of the project and its Intellectual Outputs, in particular IO4. After checking the status of the OER platform, partners shared their experiences regarding the Test & Validation activities and defined a timeline for the production of the Guidelines and Policy Recommendations.
Those partners, who had already carried out T&V sessions, reported that they collected positive feedbacks from the target group. Learners were satisfied of the training developed by the Consortium and confirmed that the modules' content will help them to close their digital skills gap and support them in some daily digital-related activities.
The meeting represented also a chance for partners to start assessing the impact of the project's results at local level and define a clear strategy to guarantee the visibility and sustainability of the DISK's resources at national and European level.